Today I'm continuing with my guest series, Tools of the Trade, where I invite a fellow blogger to share their background, tips, and knowledge on the field they know and love, interior design and decorating.
I put a little spin on the series and did a Q&A with another one of my favorite design bloggers,
Cathy from Room Rx
. I thought this was a fun way to ask those questions that you sometimes don't get answers to in blog posts, but at the same time learn a little bit more about the person and their outlook on design.
Cathy is a big supporter throughout the blogosphere and her talent and eye for design continue to "wow" me week after week. I always admire Cathy's use of color in her "Color of the Moment" posts that she does each week. Take a look at her most recent
apricot inspired board
and how she pulled together the sources and colors so beautifully:
And there's a lot more talent where that came from...enjoy my Q&A with Cathy...
Hi Cathy! Tell us the story behind Cathy Wall Designs. When did you decide to start your own business?
Holly, thanks so much for inviting me to share my story and my "tools of the trade" with you today. Like many, I have always been decorating my own spaces, from my bedroom as a kid, to my first apartment and then my homes. As I was decorating the first home my husband and I owned, friends took notice and began to ask for help with their spaces, which I gladly did! I started Cathy Wall Designs because of one friend who said she would not accept my help without paying me. The turning point for me was when a designer friend from Georgia asked if I would be willing to help her pull together a condo for her client who was moving to Chicago. She knew that I was tuned into local resources and together we collaborated with her client to decorate a 2 BR condo. After that, I officially "hung out my shingle" and by networking, gained some wonderful clients and projects. I had to start all over again when we moved from Chicago to Madison, but I have been lucky to be able to do this all part time so that I can still available for my family.
~ You studied graphic design in college. How has that helped with your design work?
The basics like Art History, drafting (yes, back in the day we did drafting, by hand), color theory, etc. are the same no matter what Art major you have. Studying art, specifically graphic design, helped form the foundation for my design sensibility and while I have never had a Graphic Design job, that background has played a role in every job I have had since college.
~ What is your favorite aspect of interior design?
I love helping people solve their decor and design dilemmas, from renovating a kitchen or bath to simply making a room look and function better. That said, I get pretty excited and my mind spins with ideas when I am in the midst of a project. There are so many different ways of making a room come together, it's sort of like a puzzle and I enjoy the challenge.

~Here's a scenario: You're helping a client with their living room and they have pulled a few various example of looks they like from magazines but they're all very different styles. How do you help your client hone in on the look they desire for the space?

Typically I will ask them to make a note on what it is that appeals to them about each inspiration image. I also ask a ton of questions, that way I can make sure I head in a direction that will meet their needs. It is usually not too difficult to find a common theme in a client's inspiration pictures, whether it be color, room arrangement or style, it just takes a bit of sleuthing.
~ This is probably a tough one, but can you name your favorite all-time project and why it is a favorite?
Every one of my projects gives me great satisfaction so it's hard to pick just one. A few more recent projects that I am particularly proud of are...
This bathroom renovation I did with my CSIL...long distance!
An office to craft room transformation.
A kitchen/dining room renovation...
I also love doing nurseries and kids rooms because it allows some out of the box thinking. The photo below was one of my first few Cathy Wall Designs projects.
And one of my most recent....
~ Another scenario: Your client has a budget of $5,000 to spend on sprucing up their living room. Where do you splurge and where do you save?
I am a firm believer in buying what you love because if you do, it will always be a part of your home. My advice in this scenario would be to find an inspiration for the room, whether a rug, artwork, fabric or a piece of furniture and go for it, make that the splurge. From a practical standpoint, if the room already has that good foundation or inspiration, splurge on things that you will have for a very long time such as a classic, beautifully made sofa or chair, scrimp on some of the accessories or the things that may change over time. Another thing that is worth a splurge is using fabric to create custom pillows or window treatments, which sounds counter to what I just said, but can make the difference between a room that looks like it was purchased from a catalogue and one that is unique to the individual.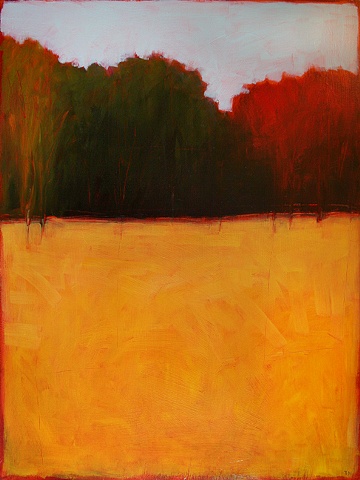 ~ Switching gears a little bit and this might seem like a simple question but these days far from simple: How do you communicate with your clients?
With all of my clients, whether they are local or long distance, I use e-mail, texts and phone calls and most recently Pinterest. I create a Design Concept Board for the space we are working on which is another form of communication as it allows me to show my clients what I am saying and thinking about what will work in the space.
~ I'd love to know what a typical work day is like for you.
Every day is different, but one constant is that I am up by 6 AM most days since my kids are out the door starting at 7:15AM. Because my kids are teenagers and pretty independent (they pack their own lunches!), depending on the day and whether my husband is in town, I'll get breakfast together and make sure they are moving along and then sit down at the computer and get my blog post up. From there my days are never the same! Usually I'll spend a little time reading other blogs and then it is on to my client work and other commitments. I am also quite involved in my community serving on 2 school PTO boards, tutoring (I have a hard time saying no to anything that involves my kids and school) and working with my local Habitat for Humanity. Add to that kid activities x 3 and like most everyone, I'm pretty busy!
~ This year will mark 2 years of blogging for you. How has blogging had an impact on you and your business?
When I started Room Rx 18 months ago, I did so as a way to share my work without having a website. Room Rx has proved successful for me and I can honestly say that sharing my process and finished projects has helped me garner many local clients in addition to a few long distance clients. I believe that being able to see a project come together and understand the logic and thought behind it really helps people see the merit of working with a decorator or designer. Blogging has had an unexpected benefit for me as well, allowing me to connect with like minded people who have a passion for design like I do. I feel so fortunate to be able to call so many of these individuals who I have never met in person, my friends!
~ Lastly, what's ahead this year for Cathy Wall Designs?
Fortunately, at the moment I have a few fun and interesting projects with some great clients. From kitchens, to family rooms to basement rumpus rooms, the next few months will be busy for me and I can't wait to share it all on
Room Rx
. My hope is that those projects will help me continue to gain others. A dream that I have is to be able to either hire a professional photographer to capture my finished work or to improve my own photography skills such that my photos do a better job of portraying my completed projects.
It sounds like you've got some fun stuff to share with us soon - looking forward to seeing more of your projects, Cathy! And thank you so much for joining in the series.
Being able to collaborate on design work both locally and long-distance can be a challenge, but Cathy certainly shows us how it can all be done so well. And then balancing a family and work in the community - whew! Thanks again Cathy! And be sure to check out
Room Rx
as you will certainly find yourself inspired after reading.